The Sorama CAM64 is the first affordable multi-channel sound measurement instrument. Its 64 microphone channels deliver an unrivalled spatial accuracy.
In addition, the CAM64 is the easy-to-use sound measurement system that converts noise and vibration data into easy-to-interpret visual information. Without any need for academic acoustic support.
Main specifications:
Digital MEMS microphone array with 64 channels and 16x16cm area

1 Power over Ethernet cable (15m included, max length 100m)

1 PoE injector with 230 V power adaptor

1 integrated HD video camera

Near- and far-field sound imaging ready

Near-field frequency range: 1Hz - 20kHz

Far-field frequency range: 300Hz-20kHz with optimal conditions at 1.2kHz - 15kHz
For more information about the specifications of the CAM64, see the spec sheet.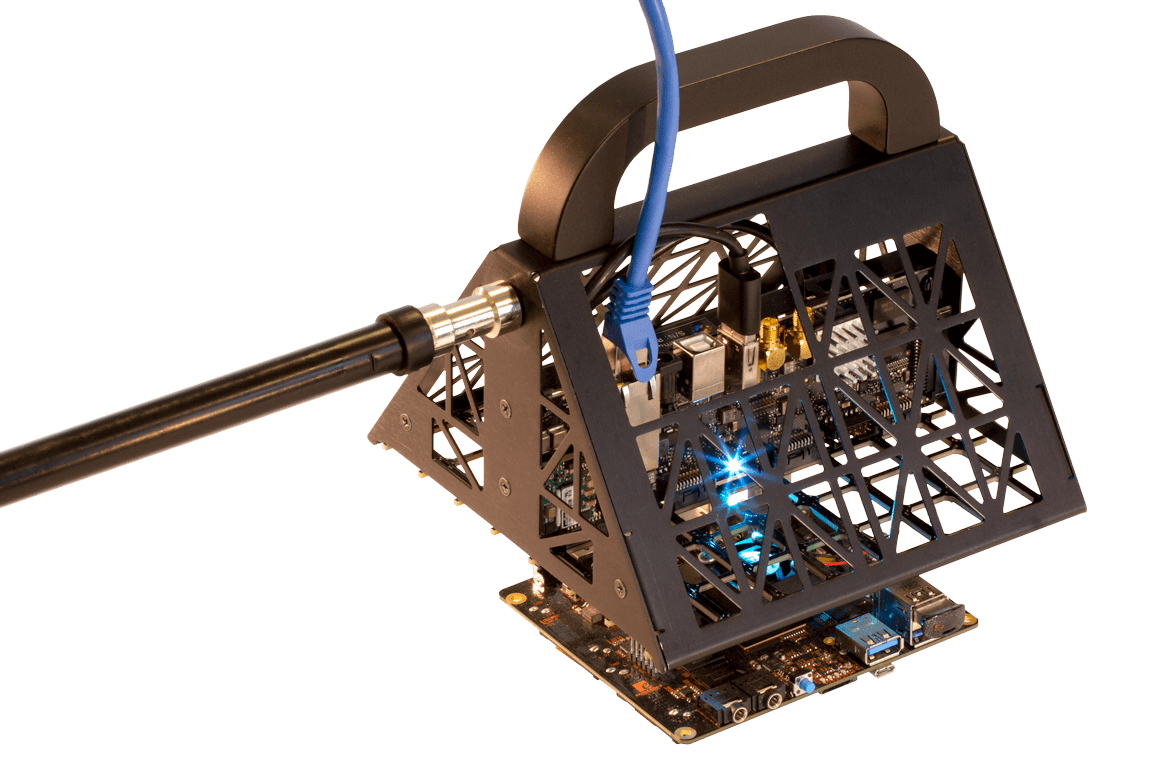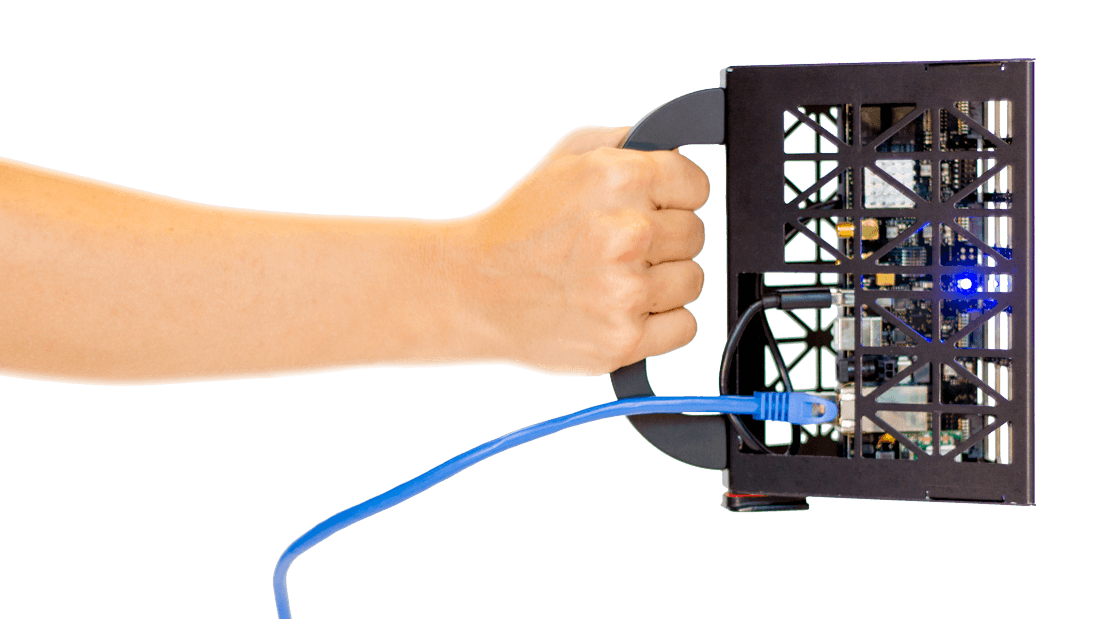 The Package Deal is everything you need to start using the acoustic camera and analysis software.
It includes:
One year Basic membership

200.000 Credits

50 Tokens
Price is without shipping costs.
ACOUSTIC CAMERA
The price of the Acoustic Camera includes a flightcase and all other attributes needed to connect the Acoustic Camera to your pc or laptop.
MEMBERSHIP
A membership will give you access to the Sorama Portal.
CREDIT PACKAGE
Credits will give you the possibility to make use of the in-dept analysis section in the Sorama Portal.
When you're using the Live Stream section of the Portaln no credits are needed. The Live Stream section is mostly used to validate a measurement setup before doing in-depth measurements and analysis.
Maximum credit costs per measurement
Only the first 8 analysis actions will cost some credits. All analysis done on a measurement after 8 analysis actions, is free of charge.

Currently our Analysis Portal supports the following analysis options:
Time Analysis

Spectral Analysis

Spectrogram Analysis

Far Field Analysis

Near Field Analysis

TOKEN PACKAGE
Tokens are used for training or consultancy advise. The training/consultancy advise can be organized in Eindhoven (The Netherlands), via Teamviewer/Skype or on location.
Next to styling, sound design and noise reduction are taking an increasingly important role in the development of products. Components like fans often produce annoying noise, also - according to a study of the WHO (World Health Organization) - the consequence of prolonged exposure to sound pollution is potentially harmful to humans.